Castello di Titignano Wedding Photographer & Videographer
As a wedding photography and videography studio, being able to come back at work (after the Covid19 restrictions) has been very emotional; If you consider that it was at Castello di Titignano turns it into a dream!
(befor going on, if you didn't watch the Wedding Trailer above, we strongly recommend to have a look at it)
At the bottom of the article you will find the Wedding Short Film, which you can't miss for any reason!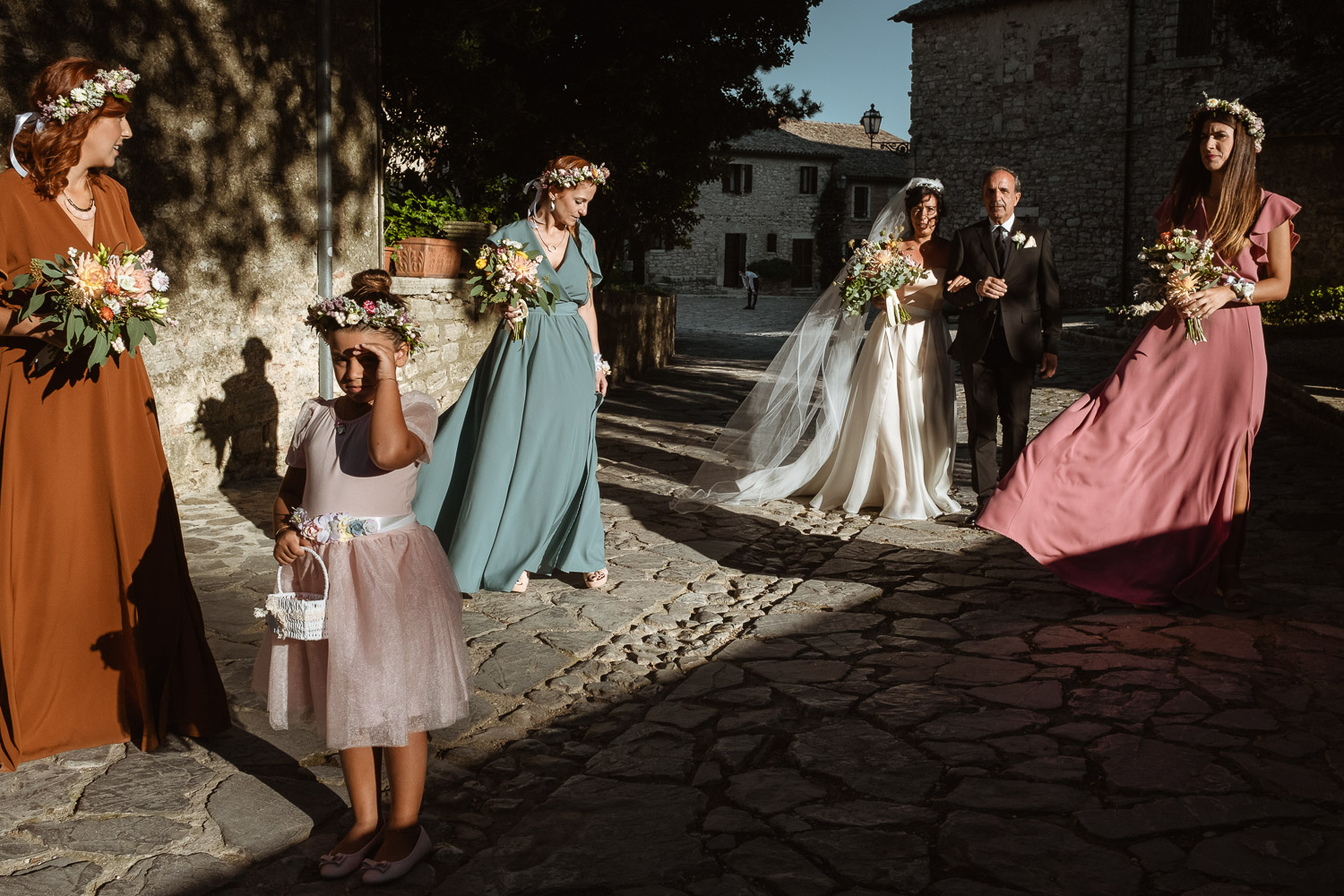 From Rome to Titignano
In the hard times we are living, Giulia and Giovanni chose a very intimate location for their Wedding.
Together with their guests (few as good), they celebrated their wedding at the gates of Orvieto, in the "greenest" region in Italy: Umbria.
Titignano is an enchanting place surrounded by a large park; from this small town you can enjoy a beautiful view over the hills and the nearby lake of Corbara; a place that has nothing to envy to the most beautiful Location of our Country..
Some Relax Before sayin "I Do"
Before the wedding, Giulia and Giovanni welcomed their guests in the swimming pool of the Castle of Titignano; despite this, for Giovanni it was not exactly a relaxing moment, since his friends threw him in the pool with his clothes still on.
After, they went to get ready for the Ceremony, with the help of their relatives and bridesmaid.
Ceremony with a view over Corbara Lake
As wedding photographer and videographer, we couldn't believe our eyes when we saw that the beautiful garden of Titignano gave us a beautiful perspective on the Lake of Corbara.
We couldn't wait to to start to do our job.. trying to figure out the best spots for us: the results went way beyond our expectations!
Don't you believe Us? then have a look at the wedding photos just below, then let us know your thoughs in the comments if you want!
Enjoy!
Vendors
Wedding Venuee: Castello di Titignano
Bride Dress: Atelier Eme
Wedding Flowers: Cristina Flowers
Photography & Videography Krup Studio
Short Wedding Film
As we previously mentioned, below is the short film we realized for Giulia and Giovanni: 12 minutes of pure beauty!